NOR's Identity Program keeps your business expenses low and flexibility high.
Northbrook Office Rentals LLC's Identity Program, a virtual office program, is an excellent solution for all types of businesses—start-ups, existing business, and professionals working from home. It lets you work from anywhere, while presenting the appearance of a high-end office that gives confidence to clients.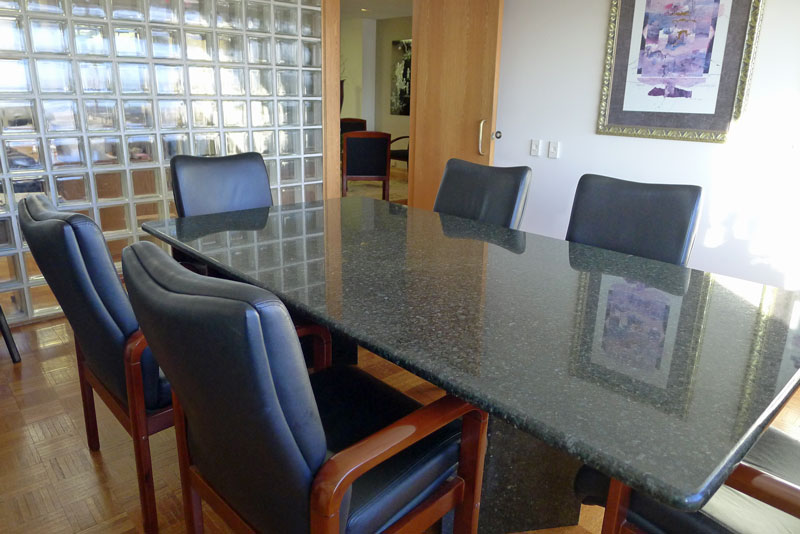 Our goal is to support business people with home-based offices or those with offices in other places by providing many of the amenities of a professional office, without the commitment of leasing space.
With our Identity Program, you gain access to a prestigious business address, meeting and conference rooms, and a full-time, trained receptionist who will answer your phone and route your calls to wherever you are.
The following services are included in our Identity Program
Mailing address and fax number
Telephone answering, voice-mail available 24/7
Conference and meeting rooms
Photocopying
Networking opportunities
Typing / administrative / clerical services available
Access to suite 24/7
Free health club membership
Taking advantage of Northbrook Office Rentals LLC's virtual Identity Program provides low expenses and the convenience of working from various locations—other offices, a home office, or on the road—while giving your business a prestige address in suburban Chicago.
The virtual office solution from Northbrook Office Rentals LLC includes state-of-the-art connectivity and communication technology and eliminates the overhead associated with a traditional office lease and concentrate on running your business.
NOR shared office suites is located adjacent to the Edens Expressway, a quick and easy drive to and from downtown Chicago, O'Hare Airport, other suburban business centers, and various hotel accommodations for out of town clients.
The Northbrook Office Rentals LLC Identity Program, a superior virtual office solution, helps your business make a great first, second and ongoing impression.
Schedule A Time To Tour The Facility?
That's as easy as clicking the red button below.