Northbrook Office Rentals is a Northbrook shared office space to make your law or other professional practice thrive.  NOR is a shared office space where a collaborative group of people work together to foster and create an environment where connections, resources, and friendships create opportunities so that they can grow.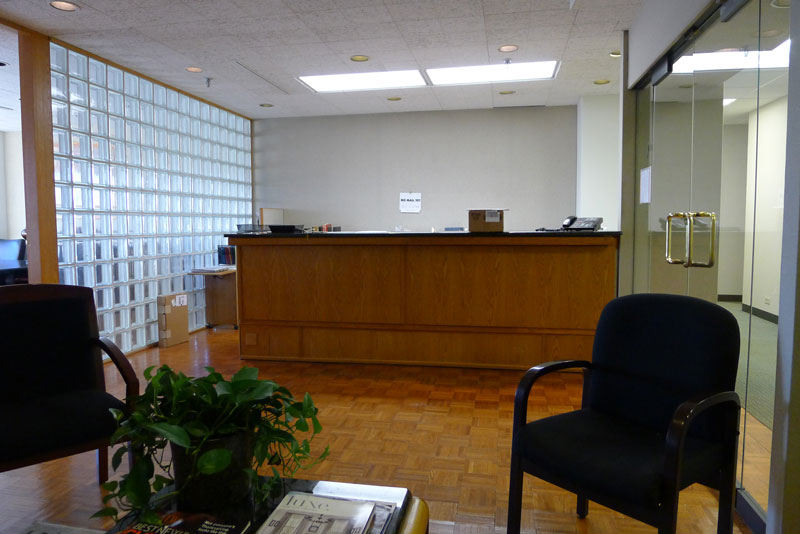 Northbrook Shared Office Space & Services
Our Northbrook shared office space services and space have been designed exclusively with professionals in mind.  We have created a unique, high-end working environment that responds to the needs of professionals in today's business environment.  Your business can substantially reduce its start-up costs, overhead expenses and capital expenditures.
Office space in different sizes
Utilities and maintenance included
Custom furnished and unfurnished offices
High speed internet (two T-1 lines), wireless or networked
Short- or long-term leases
Personal answering service
Receptionist to answer calls and greet clients
Secretarial services available
Three conference rooms available by reservation, no charge
Mail room, postage, UPS, and messenger service
Telephone lines, fax lines and service, includes free unlimited local calls (long distance and directory listings available)
Photocopying, including scan-to-email & print through server
Word processing, administrative, and computer services
On-site office management
Upscale suite and building with prestigious business address.
Beverage service
Free Health Club Use
Location
Northbrook shared office space by Northbrook Office Rentals is located on the fifth (top) floor of 555 Skokie Blvd, one block north of Dundee Road, with quick access to the Edens Expressway. Many restaurants, banks, shops and stores are in the immediate area.  View Map.
How We're Different
NOR has a motivating and energetic atmosphere.  It's friendly, synergistic and collaborative–you won't feel isolated as you might at other workspaces.
Members share services, collaborate, work together, and frequently refer clients to one another.
You'll be a part of a community of like-minded professionals with a similar mind-set.
You'll enjoy networking and support opportunities.
You will project an image of a much larger firm with considerable resources to clients and prospects.
Advantages
Many of these benefits can be enjoyed at a lower cost by joining our Identity Program, or virtual office. Without leasing space, the following services are included:
Mailing address and fax number
Telephone answering, voice-mail available 24/7
Photocopying
Networking opportunities
Typing / administrative / clerical services available
Conference rooms
Access to suite 24/7
Free health club membership
Please see FAQ page for more detailed information on Northbrook Office Rentals. Or…